Harlan F. Weisman, M.D.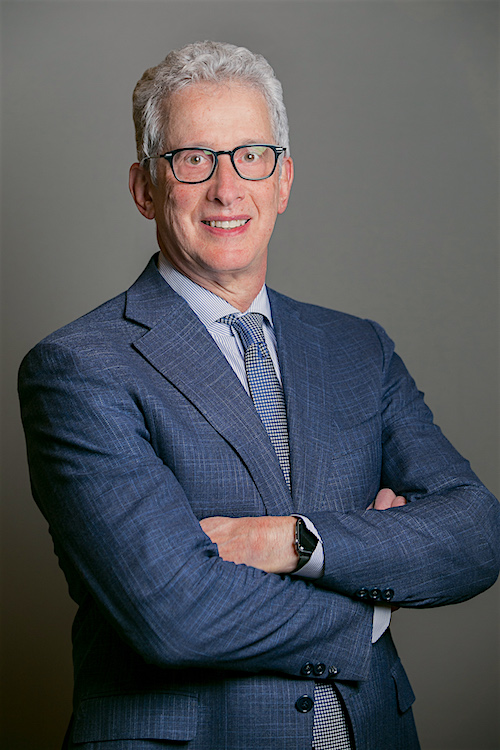 Challenging the status quo requires that leaders have the courage to take risks and the stamina to overcome resistance when conventional thinking is threatened by new ideas because this willingness to take the organization in a new direction is often the key to successful and continuous innovation.Harlan F. Weisman, M.D.
Background:
Harlan F. Weisman, M.D. has 30 years experience as a senior healthcare executive responsible for the discovery, development, regulatory approval and launch of pharmaceutical, biopharmaceutical, medical device and diagnostic products.
He is currently Managing Director of And-One Consulting, LLC, advising medical product companies, investment firms, and government and non-government healthcare organizations in formulating and implementing strategies for driving innovation in healthcare products and services.
Dr. Weisman is executive chairman of 3DBio Therapeutics and Founder and Chief Scientific officer of Mycrobiomics. He is also on the Board of Directors of ControlRad, Inc. and Hutchison Biofilm Medical Systems. Dr. Weisman is a Senior Advisor to CRG, a healthcare investment firm, a Venture Advisor to the Israel Biotech Fund and Chairman of the Scientific and Clinical Advisory Board for Evernear, Limited, a Global Specialty Investment Company. He is on advisory committees to the Johns Hopkins University Institute for Basic Biomedical Sciences, Memorial Sloan Kettering Cancer Center, TEVA Pharmaceutical Industries and BioMotiv, a medical product accelerator company. From 2010 to 2016 Dr. Weisman served on the Board of Governors of the Patient Centered Outcomes Research Institute (PCORI).
Previously, Dr. Weisman was Chairman and CEO of Coronado Biosciences, Inc., a biopharmaceutical company developing novel immunotherapies for autoimmune diseases and cancer. Prior to Coronado, he was a senior executive at Johnson & Johnson for over 20 years. Dr. Weisman was the Chief Science and Technology Officer of the J&J Medical Devices and Diagnostics Group from 2006-2012. He served on the Board of Directors of J&J Development Corporation (JJDC) and as Chairman of the J&J Worldwide R&D Council. Preceding these roles, he was Company Group Chairman, J&J Pharmaceutical Research & Development, where he had executive oversight of the ALZA Corporation, Johnson and Johnson Pharmaceutical Research and Development (J&JPRD) and TransForm Pharmaceuticals, Inc. Dr. Weisman's previous positions at J&J included President of J&JPRD and President of Centocor R&D, another member of the J&J family of companies.
Before joining industry, Dr. Weisman was Assistant Professor of Medicine at Johns Hopkins University School of Medicine and Consultant Cardiologist at Johns Hopkins Hospital. He has a B.A. from the University of Maryland and M.D. from the University of Maryland School of Medicine. Dr. Weisman completed an Internal Medicine residency at Mount Sinai Hospital in New York and a post-graduate fellowship in cardiovascular disease at Johns Hopkins Medical Institutions.
Dr. Weisman has authored more than 100 articles and book chapters about cardiovascular disease, medical product development, healthcare policy and organizational development. He is a frequent invited speaker at international meetings on medical innovation, health care policy and product development strategy.